April is Here!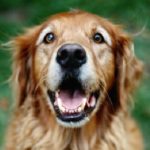 Parasite Season is Here! You're in Quarantine but they aren't!
As soon as the snows fade away the parasites are here and Markham is home to many diseases to who want to hitch a ride. Ticks, fleas and mosquitoes are still out there.
And while we all hope to keep safe and minimize exposure we also see to avoid preventable diseases carried by ticks including Lyme, Anaplasmosis and Ehrlichia.
Keep ticks off your pet by keeping your dog or cat on a tick preventive. Even indoor-only pets are at risk because ticks can hitch a ride inside on your clothing or shoes. Tick preventives are safe and effective at controlling ticks and the diseases they carry.
The other problematic parasite disease in Markham is heartworm. Carried by wild canids such as coyotes and foxes, it is a tiny worm that lives in the bloodstream and carried by mosquitoes. When a mosquito feeds it passes on tiny worms called microfilaria which continue to grow, collecting in the heart and preventing it from pumping. Treatment is often difficult as the medication is expensive and difficult to import. For that reason we always recommend prevention over a cure.
The best methods to prevent the spread of tick and mosquito diseases are annual blood testing and parasite prevention medication and we are offering special parasite season pricing for 4dx testing, with no exam or collection fees.
Call 905-554-7210 Today to Book Your Appointment