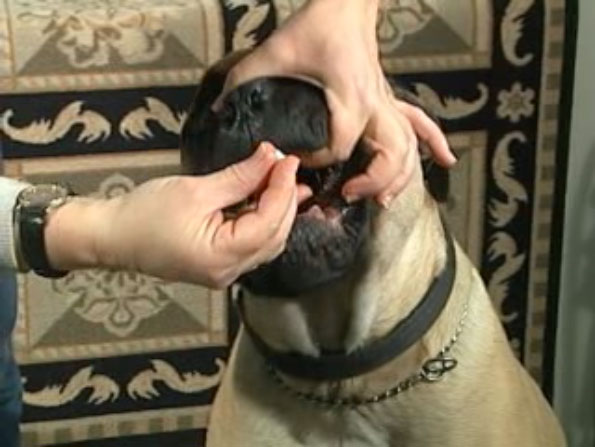 Sometimes the signs of internal parasites are obvious, such as diarrhea or blood, but sometimes internal parasites require more sleuthing and understanding you best friend's natural behaviour.
Cats and dogs often become infected by many kinds of internal parasites such as roundworm, pinworm or tape worm. They can be picked up at the park, the kennel, carried by fleas or even transferred through mother's milk. Controlling internal parasites is very important because as well as becoming a burden to your pet, absorbing much needed nutrients and irritating internal tissues, there is the potential for complications. Some parasites migrate between life stages and can get lost along the way, such as behind the eyes leading to blindness or even inside the brain which can cause seizures.
Most of these internal parasites live inside the gastrointestinal tract and can go unnoticed until the parasite multiples and the burden becomes too much for your pet to handle. Symptoms include diarrhoea, bloody feces, dry hair and skin and a general lack of energy. And once the parasites are established they shed as many as two hundred eggs a day as they roll on the carpet, play on the furniture or dig in the garden which can remain active for up to six months. This continual production of long lasting and nearly indestructible eggs often leads to a cycle of reinfection.
If you have noticed a loose stool, unusual bowel movements or blood in your pets stool, please call the 16th Avenue Animal Hospital, your vet in Markham we can help with treating and preventing internal parasites. Call us today on 905-554-7210 to book your appointment.